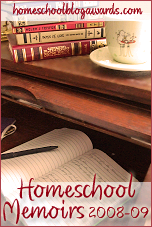 THEME

For this week, since I'm quite curious, post about what you did for New Year's and what your traditions are each year. Have fun!
Our family likes to be together for every holiday. Our children are young and we cherish the time that we share with them. They grow so fast and we know one day they will have a family of their own and will spending their holidays making they own traditions.
Last year we went over to friends and had a wonderful time bring in the New Year. We also would play a ruff game of spoons & eat lots of wonderful food. Physical I just couldn't do that. I still can't even stay up pass 10:30 with the meds I am taking for the pain. It makes me real loopy at night. This year we had a quite New Years due to the fact I am still recovering from the major cancer surgery that I had right before CHRISTmas. My family spent it at home. At CHRISTmas we received a Wii. So our New Years Eve was filled with some major Wii playing & lots of laughter. Tom made a wonderful steak dinner. The steak melted in our mouths when we eat it. It was that good!! The girls watch the PEACH drop and wish me Happy New Year when I woke up the next mourning. I went to bed before 11:30. It was so had to stay up that long.
We are always grateful each New Years Eve as we reflect over the passing year and see Gods hand in our family. This year we were so humbled for the blessing of being just together, even more for the simple things that God has given us and mostly for the recovery of good health ahead for me.
It is great to be back . . . Thank you all so much for your prayers!
Resting in HIS arms,
Trina